Pennant Message Cards
Pennant Message cards were popular, especially for small towns where a card could have the town name overprinted on it.
These were apparently purchased from mass producers by photographers who would then print a town's name and sell them to retail outlets.
We have one card that has the advertising message on the back with the price and quantities available. Except for this advertising card, nothing on the final cards identifies them as Johnson's work, so any pennant type card in your collection could have been from Johnson or any other photographer/printer distributing them. We can associate the card with Johnson only if it says Waupun on it and that's not even a sure thing.
Morgan Williams submitted the following advertising flyer for Nine New Series of overprinted cards. These types of cards are often seen in auctions, but they do not include printer information. I don't believe there is any way to differentiate Johnson's printing from any other printer who bought the same series. We would like to know more about this if anyone has researched it.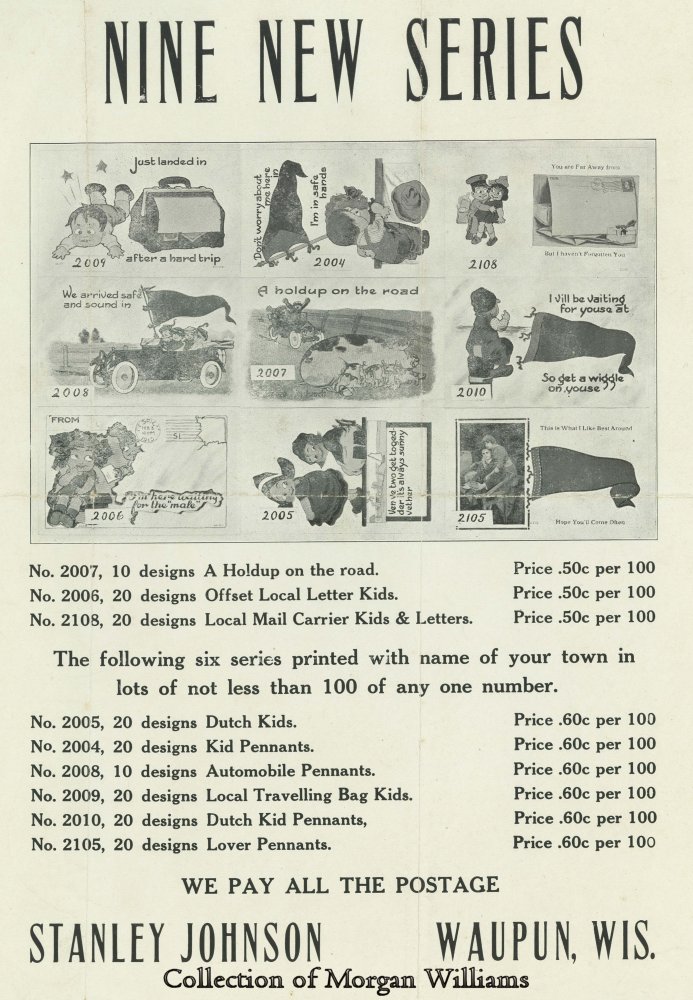 Page added to site 08 FEB 2019 by Joyce M. Tice