Wall of Pictures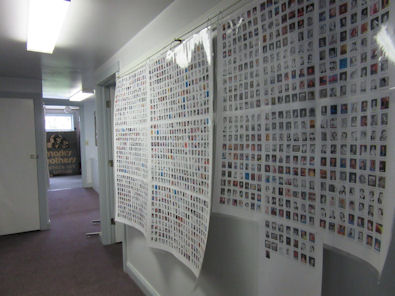 100 years of Mansfield High School classes 1913-2012 on display in the hall at The History Center on Main Street - 6700 people arranged alphabetically. Does any other community in the country have a resource like this? Come find yourself and your friends and family. Yes, that's the old Mark's Brothers sign way up at the end of the hall.
Jeremy Coates and Sam Garrison, MHS Class of 2015, locate their families on the display.
|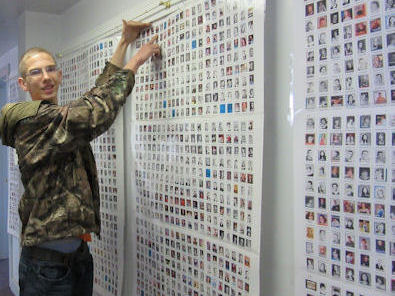 Jeremy Coates, Class of 2015. March 2015.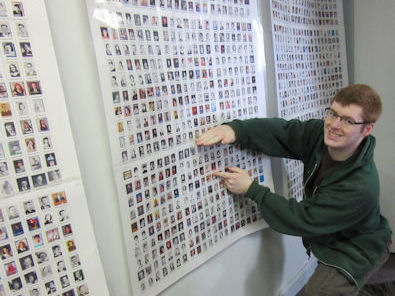 Sam Garrison, Class of 2015. March 2015.
Mike Heil, Class of 1982, shares his photo on the wall with his children. July 2015.
Related Episode of "Conversations with Dennis Miller"
An Historical Project with Joyce Tice - Published on Mar 29, 2010
Joyce Tice shows the slideshow project which is in celebration of the Centennial Celebration of Mansfield High School in Mansfield Pennsylvania. Joyce talks of education in our area before high schools existed, and what education was like in surrounding areas such as Troy, Wellsboro, Elkland, Athens, as well as Mansfield. This wonderful episode includes historical photographs including a look back at alumni. Joyce's slideshow project includes a photo of every MHS Alumni.